Discography.

Jae Mann – #AVA WORD
Date

10/11/2012

Catalog

KMJ21008

Genres

Artists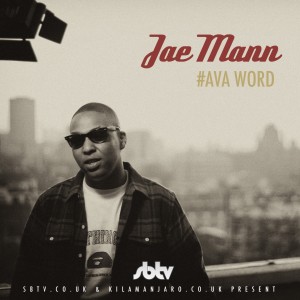 Free Download Link

Free Download.
Download the mixtape for free HERE.
Album Sampler.
Tracklist:
1. Under The Weather
2. Mic Man
3. Come Again
4. My Own World
5. What They Want
6. Pharoah
7. Ruthless
8. Figure It Out
9. Tragic
10. Nah Nah No…
11. A Few More Screws Lose
12. Reunion
Executive Producer: Chemo @ Kilamanjaro Studios, London
Description.
"The Flow is unexplainable, it's like I dont need to breathe"
It is not often a rapper comes to Kilamanjaro Studios with a voice like a bandsaw and the rampant flow of an avalanche. 'Jae Mann' is a young rapper / MC from the heart of West London.
Formally part of the garage crew 'Crisis Crew' who were intriguingly managed by Danny John Jules (Cat from Red Dwarf!)
Being influenced both by the UK Grime scene and soulful Hip Hop sound of Pete Rock and J. Dilla, Jae Mann brings his ferocious delivery and clever wordplay to the table with his debut mixtape. Not for the faint of heart…
Video: