Discography.

Telemachus – Wordplay Sessions
Date

29/08/2013

Catalog

Wordplay#3

Genres

Artists
Buy from Bandcamp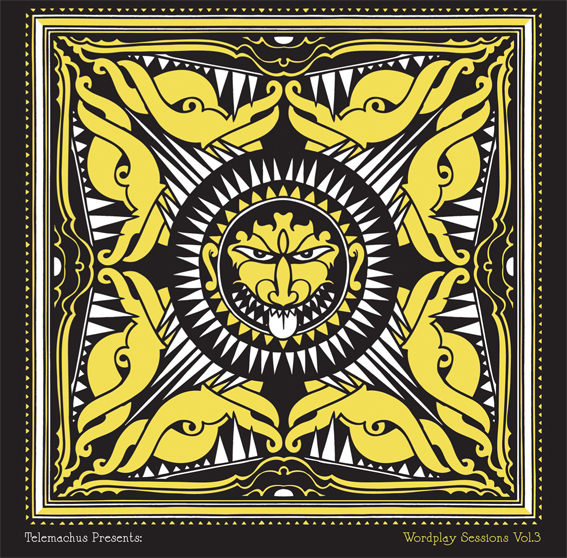 Soundcloud Sampler.
Tracklist.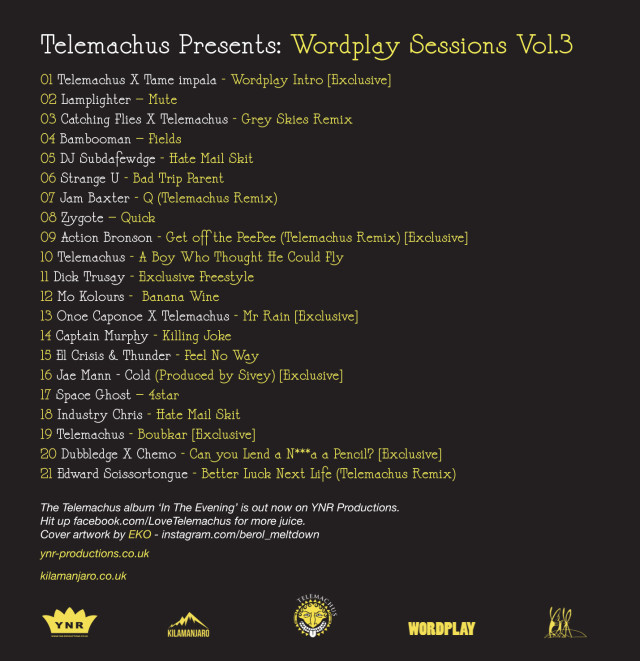 Description.
Boasting exclusive material from Telemachus himself, alongside the likes of Jam Baxter, Strange U, Dubbeledge, Onoe Caponoe, Lamplighter and transatlantic trips with Action Bronson; Wordplay Sessions 3 is an eccentric, mellow and laid-back listen; pretty much unlike anything you've heard from Wordplay HQ.
Now Available from Bandcamp
Naturally, Wordplay Sessions Vol.3 is only available to subscription holders.  A symbol of our undying gratitude to all the supporters; it'll drop through your letterbox alongside issue 12 for your listening pleasure.  Those of you feeling left out, there's only one solution; head to https://wordplaymag.bandcamp.com/album/wordplay-sessions-vol-3 and make sure that you get your ears around this brilliant mix from undoubtedly one of the country's best behind the boards.